Musical & Psychomotor Stimulation

Musical & Psychomotor Stimulation
In the first years of schooling, education should be as globalized as possible, which is why it is crucial to program activities that are closely interlinked with each other, such as psychomotor skills, rhythm, music and body expression. These forms of communication help the integral development of the students, thanks to movement, music, dramatization and corporal expression.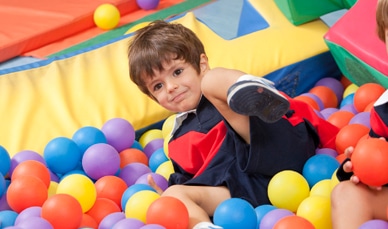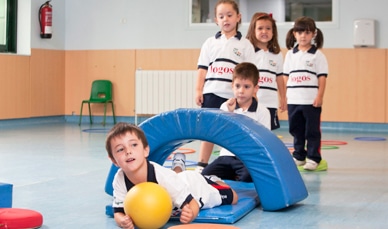 Music and psychomotricity are intimately intertwined and help to promote and control the general coordination of movements, facilitate self-awareness, control of the body and the development of the capacity for corporal expression, and promote self-confidence.
We count on classrooms that are exclusively dedicated to psychomotricity, where pupils attend this class. Basic rules of behavior are established for this exercise that we call "Friendly Rules". They are:
Walk in line, without running or pushing, as quietly as possible: without disturbing others who are in their classrooms.
When you get to the psychomotor classroom do not fight for a certain space.
Be patient and wait your turn.
Speak normally, without shouting.
Help to collect band pick up materials.
Go back to your classroom in order, just like when we left.
We rely on different materials to carry out this project ; songs, puppets, image-cards, foam modules, paintings, hoops ...as experimentation with different materials favors the opportunity of multiple experiences.